A simple way to ensure your bedroom design promotes a positive mood and feels like a place you can unwind in? Make sure it reflects your style; incorporates your favorite materials, colors, and patterns; shines the right light; and maximizes space.
If you need some inspiration to revamp your bedroom, you've come to the right place. We brainstormed 64 bedroom design ideas to help you create your own perfect resting space.
No matter how bold you want to go, how large your room is, or what your design preference is, these bedroom decorating ideas, shopping tips, and designer examples are sure to inspire deeper, dreamier slumbers. Not to mention, they're sure to impress guests.
Match Bedding and Lighting
A chartreuse lamp corresponding with gingham upholstery and bedding enlivens this master bedroom designed by Abney Morton Interiors. The color is unexpected, but works wonders to keep the space light and casual enough for a lake cabin while still being grownup and sophisticated.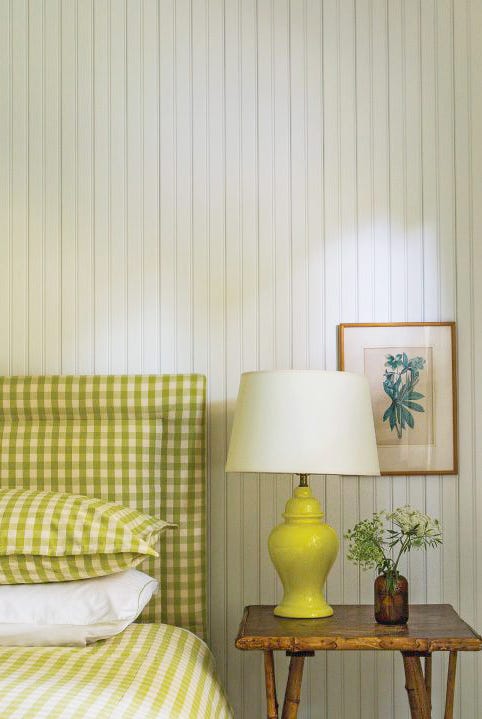 Embrace Architectural Quirks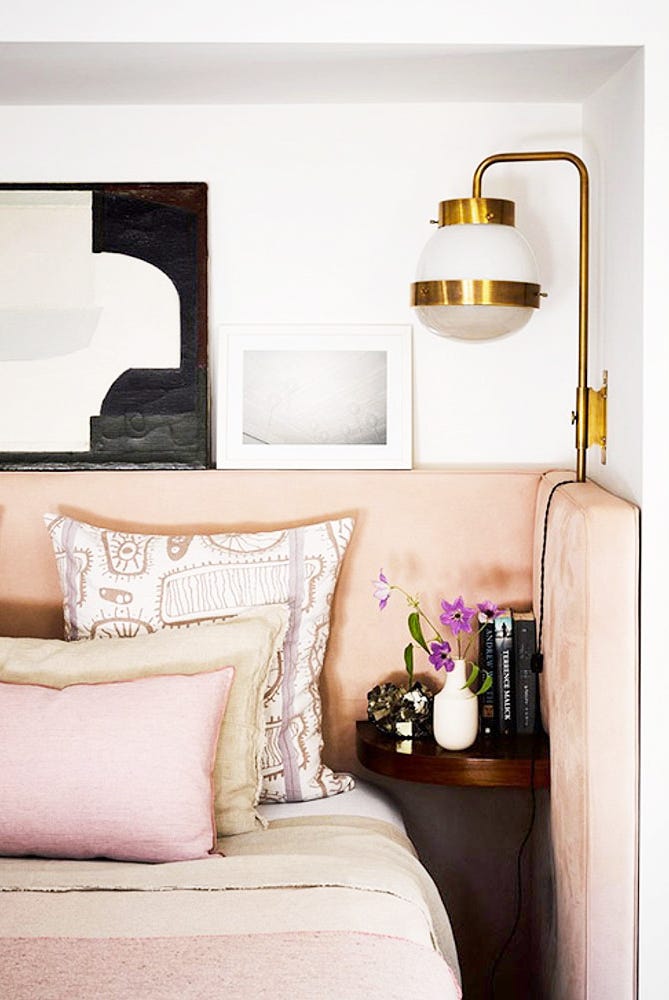 If you're working with an awkward configuration or architectural quirks, embrace it. Here, interior designer Brigette Romanek allowed the niche and low ceiling anchor the space by building a custom bed frame complete with a built-in bedside table and night light.
Set a Warm Mood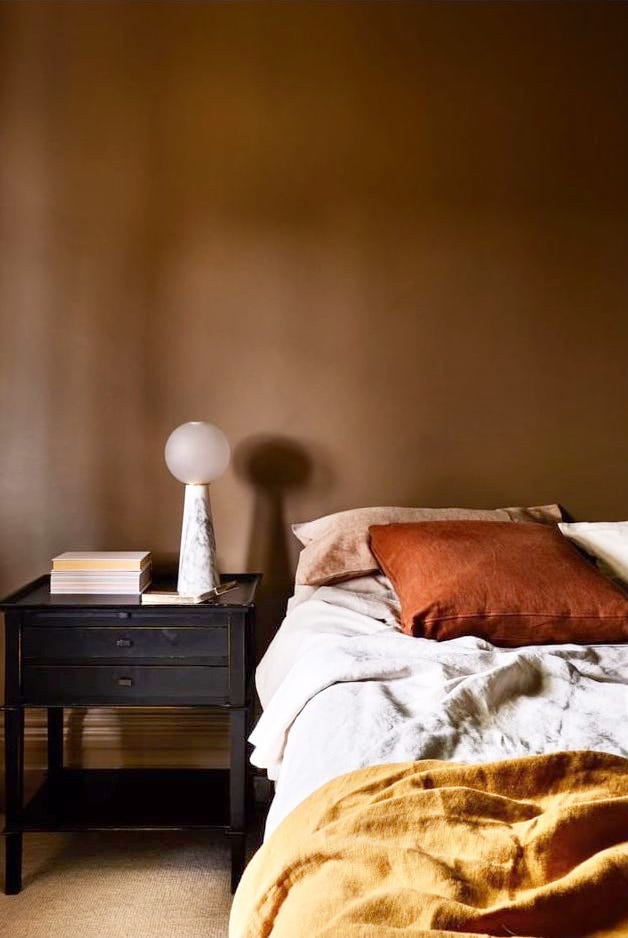 This bedroom designed by Fiona Lynch Studio is the epitome of warmth, thanks to the chocolate brown walls and fall foliage-inspired bedding. The modern table lamp gives an unexpected edge.
Make Room for a Vanity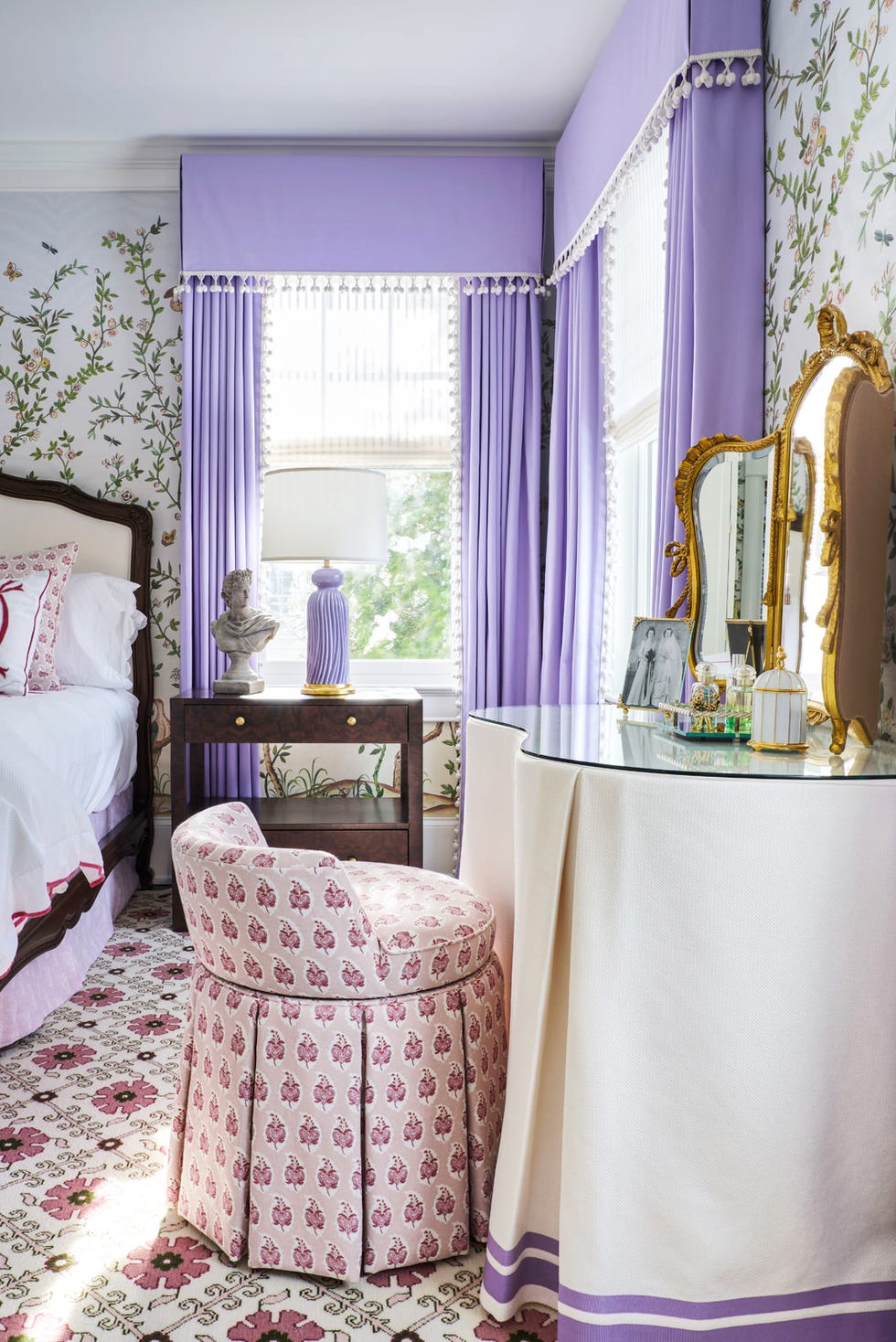 If you have room, scoot in a dressing table. In this bedroom designed by Cameron Ruppert Interiors, the purple trim on the vanity skirt reflect the drapes and table lamp, ensuring that nothing feels out of place.
Make It Texture-Rich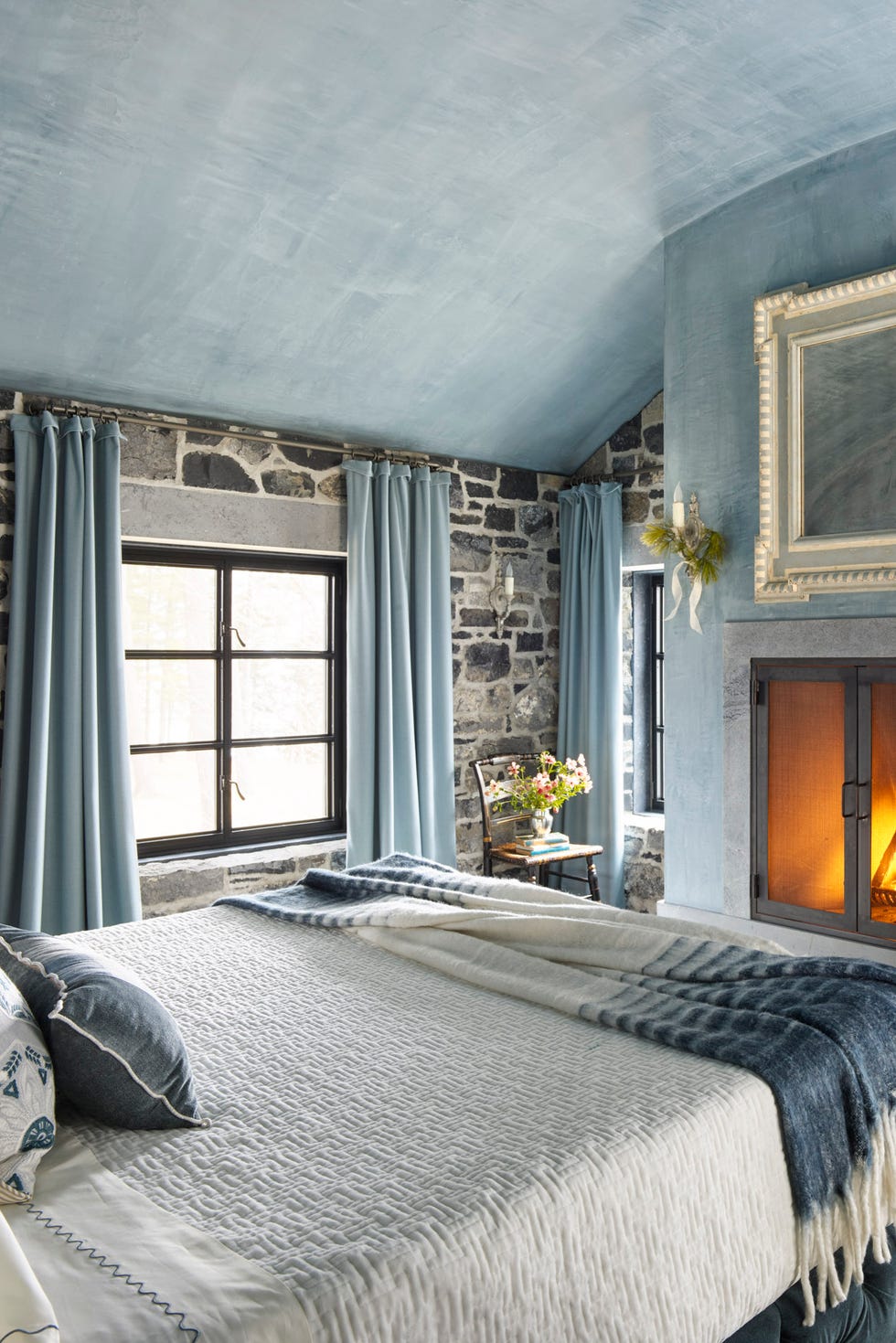 In this peaceful blue master bedroom designed by Cathy Chapman, the gorgeous stone walls bring in an earthy feel. Want to make sure you actually get sweet dreams? You'll need a super calming paint color, like this sky blue. Cozy throw blankets help, too.
Float Your Furninture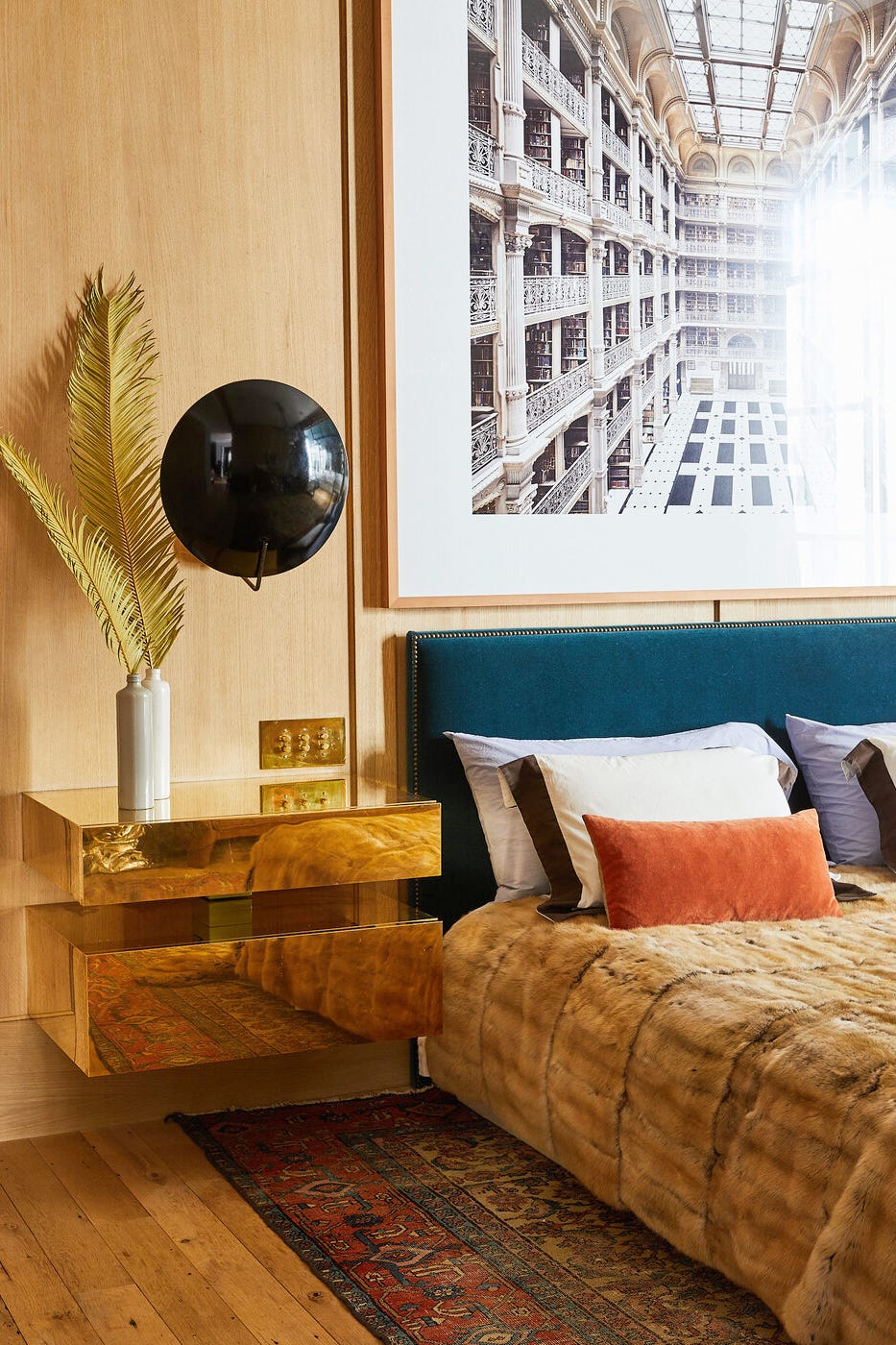 Instead of oversized furniture, opt for minimalist, low-to-the-ground beds and nightstands that are built into the wall for a sleek floating effect. Not only will your room look less cluttered, but it's also a life-saver if you've got a small bedroom.
Use Wood for Your Ceiling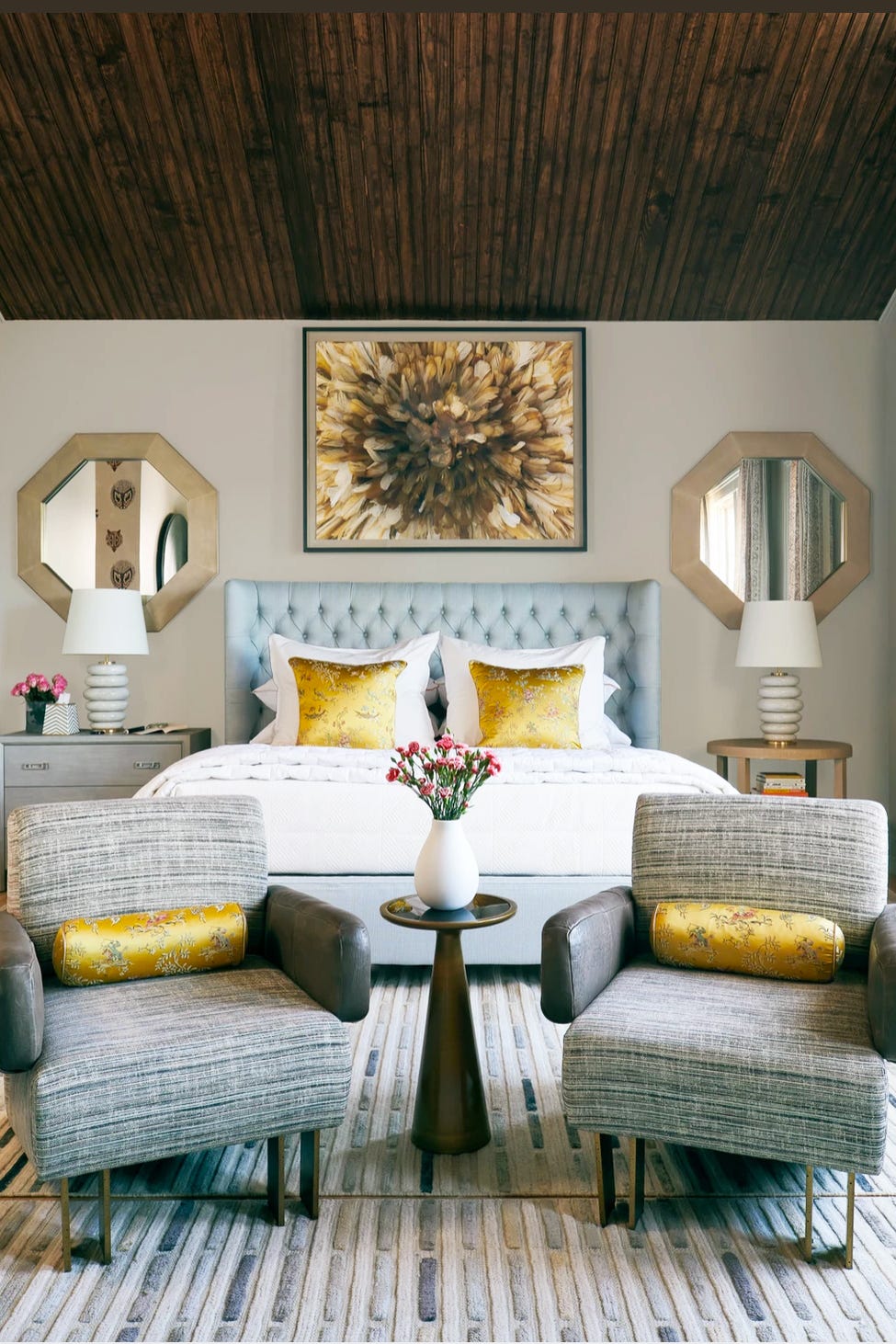 This bedroom by interior designed Gail Davis is full of rich texture and pattern yet still remains neutral and calming. If you want to introduce more warmth and